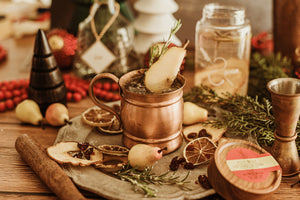 It's beginning to look alot like cocktails
Making Spirits Bright
WHAT IS A COCKTAIL INFUSION KIT?
An infusion kit is the perfect way to enjoy amazing cocktails at home without any of the hassle. We provide you with everything you need to make delicious drinks that will impress your friends and family. With our easy-to-use kit, you can add your favorite spirits and create unique flavor combinations that are sure to be a hit. Whether you're looking for a refreshing summer cocktail or a cozy winter drink, we have an infusion kit that's perfect for you. So what are you waiting for? Get your hands on an infusion kit today and start enjoying craft cocktails at home. These are perfect gifts for all your favorite people.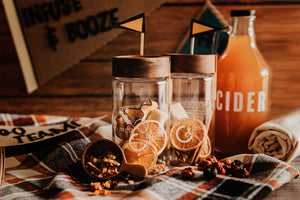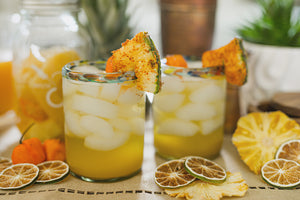 HOW TO MAKE A FLAVOR INFUSED COCKTAIL
Step 1: Add your favorite spirit to your infusion jar. Put in fridge for 1-3 days to let the flavors infuse.
Step 2: Measure out your shot from the infusion jar. A typical shot portion is 1.5 ounces.
Step 3: Sip straight over ice or add your favorite mixer. Add a garnish, salt or sugar rim if you're fancy.
Step 4: Enjoy your delicious craft cocktail. Small infusion jars make 8-10 cocktails.
Subscribe to our newsletter
Sign up for recipes, stories and discount codes in your inbox.